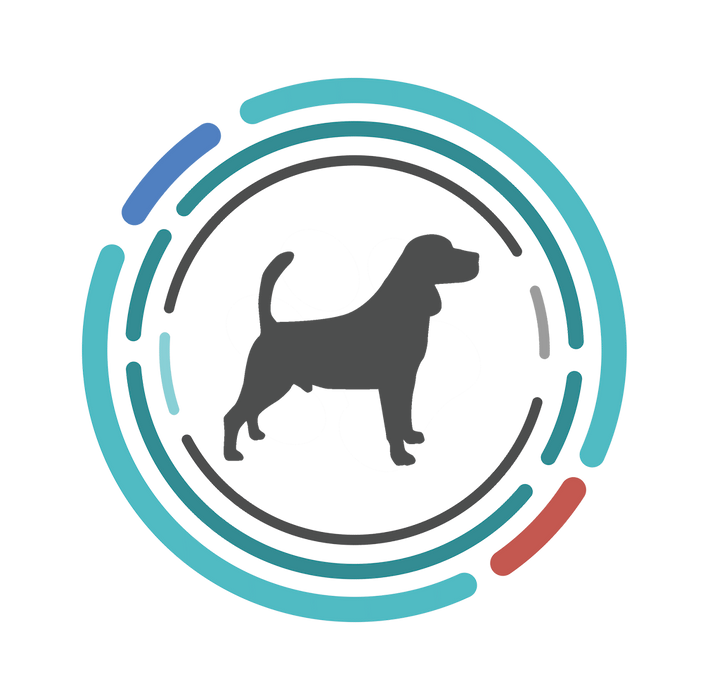 Foresight Health® Neuronal Ceroid Lipofuscinosis
Our Foresight Health® single test for Neuronal Ceroid Lipofuscinosis is ideal for breeders and owners who want the reassurance of genetic health testing.
The guideline turnaround time for single tests is approximately 10-12 working days after the swab arrives at the lab. 

If you need more than two tests it is often more cost-effective to order the relevant Foresight Health® breed package.
Description
Neuronal Ceroid Lipofuscinosis (NCL) is a lysosomal storage disease which affects an enzyme during metabolism of cellular material and progressively affects the brain and nervous system. This can cause a lack of muscle control and balance, abnormal gait, confused or aggressive behaviour, blindness, and seizures. Symptoms often progress rapidly and severely until death or euthanasia.
An autosomal recessive condition caused by a mutation in the PPT1 (NCL1), TPP1 (NCL2), ARSG (NCL4A), CLN5 (NCL5), CLN6 (NCL6), MFSD8 (NCL7), CLN8 (NCL8), CTSD (NCL10), or ATP13A2 (NCL12) gene.
Breeds
This test is also included in the following Foresight Health® breed packages:
Scientific references:
Sanders DN, Farias FH, Johnson GS, Chiang V, Cook JR, O'Brien DP, Hofmann SL, Lu JY, Katz ML. A mutation in canine PPT1 causes early onset neuronal ceroid lipofuscinosis in a Dachshund. Mol Genet Metab. 2010 Aug;100(4):349-56
Awano T, Katz ML, O'Brien DP, Sohar I, Lobel P, Coates JR, Khan S, Johnson GC, Giger U, Johnson GS. A frame shift mutation in canine TPP1 (the ortholog of human CLN2) in a juvenile Dachshund with neuronal ceroid lipofuscinosis. Mol Genet Metab. 2006 Nov;89(3):254-60
Abitbol M, Thibaud JL, Olby NJ, Hitte C, Puech JP, Maurer M, Pilot-Storck F, Hédan B, Dréano S, Brahimi S, Delattre D, André C, Gray F, Delisle F, Caillaud C, Bernex F, Panthier JJ, Aubin-Houzelstein G, Blot S, Tiret L. A canine Arylsulfatase G (ARSG) mutation leading to a sulfatase deficiency is associated with neuronal ceroid lipofuscinosis. Proc Natl Acad Sci U S A. 2010 Aug 17;107(33):14775-80
Melville SA, Wilson CL, Chiang CS, Studdert VP, Lingaas F, Wilton AN. A mutation in canine CLN5 causes neuronal ceroid lipofuscinosis in Border collie dogs. Genomics. 2005 Sep;86(3):287-94
Katz ML, Farias FH, Sanders DN, Zeng R, Khan S, Johnson GS, O'Brien DP. A missense mutation in canine CLN6 in an Australian shepherd with neuronal ceroid lipofuscinosis. J Biomed Biotechnol. 2011;2011:198042
Guo J, O'Brien DP, Mhlanga-Mutangadura T, Olby NJ, Taylor JF, Schnabel RD, Katz ML, Johnson GS. A rare homozygous MFSD8 single-base-pair deletion and frameshift in the whole genome sequence of a Chinese Crested dog with neuronal ceroid lipofuscinosis. BMC Vet Res. 2015 Jan 3;10:960
Awano T, Katz ML, O'Brien DP, Taylor JF, Evans J, Khan S, Sohar I, Lobel P, Johnson GS. A mutation in the cathepsin D gene (CTSD) in American Bulldogs with neuronal ceroid lipofuscinosis. Mol Genet Metab. 2006 Apr;87(4):341-8
Farias FH, Zeng R, Johnson GS, Wininger FA, Taylor JF, Schnabel RD, McKay SD, Sanders DN, Lohi H, Seppälä EH, Wade CM, Lindblad-Toh K, O'Brien DP, Katz ML. A truncating mutation in ATP13A2 is responsible for adult-onset neuronal ceroid lipofuscinosis in Tibetan terriers. Neurobiol Dis. 2011 Jun;42(3):468-74